10 Years Of Demystifying Creative™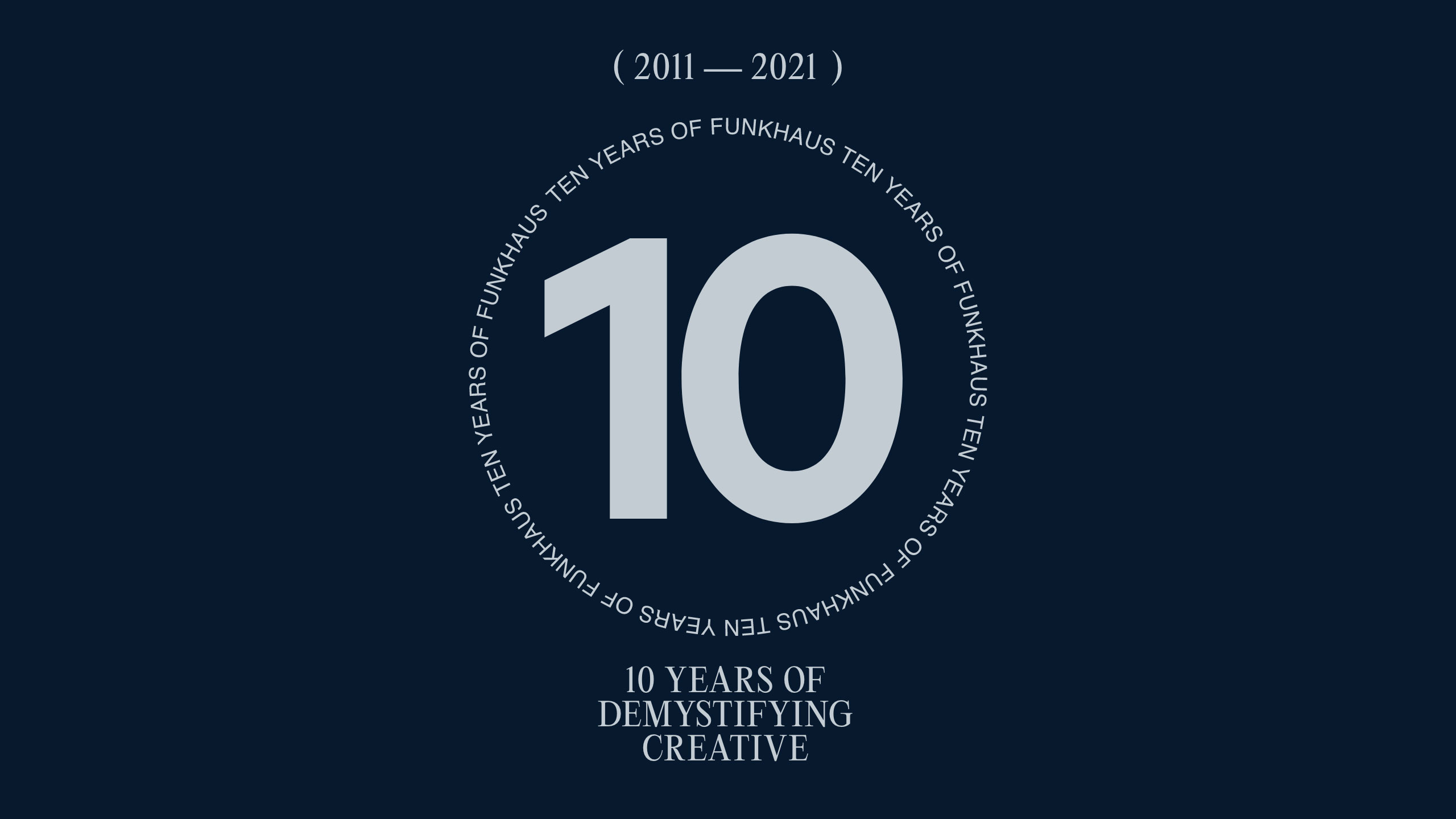 What started out as an intrinsic desire to make cool shit, grew legs that wanted to run— fast. 
In the realm of digital creatives, it isn't until you look back on a decade of that making stuff that you realize you've embarked on a magical mystery tour, driven by movers and shakers. 
We take immense pride in the durable flexibility we've sustained over the course of a decade that grew into the roster of clients we're lucky enough to call friends today.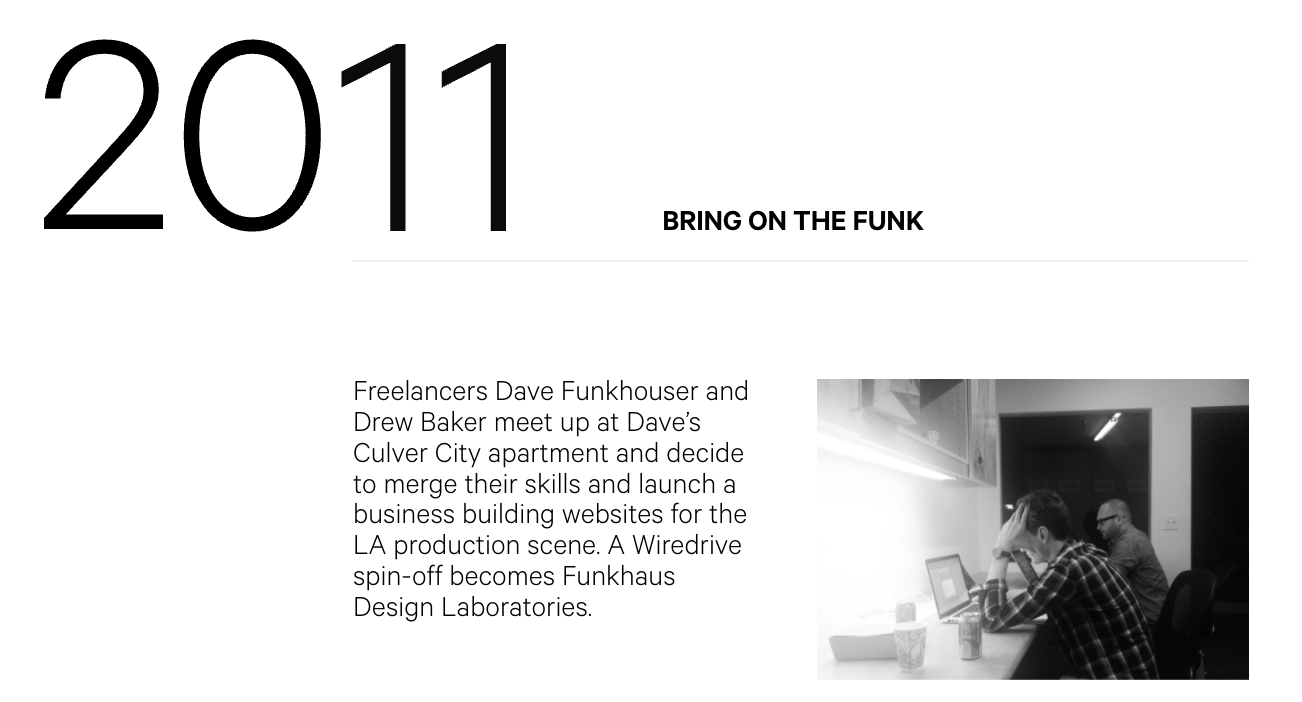 From redefining design approach, to disrupting the conventional cycle of brand execution, launching dynamic websites, and connecting the next generation of politicians with like-minded audiences through the
Political Playlist
(earning us our first Webby nomination), these are the moments created by a team of extended family beyond the homes we return to at the end of each day. At the risk of name-dropping, scroll through a
Decade of Funk
in Demystifying Creative™ and recognize them for yourself. 
This celebratory post is dedicated to our rockstar team of hyper-creative multi-hyphenates, who share our sensibility in diversifying our internal culture as much as we do our portfolio. And all the partnerships turned into friendships for the next ten. 
To that we say, bring on the funk.