Finding Your Brand's Voice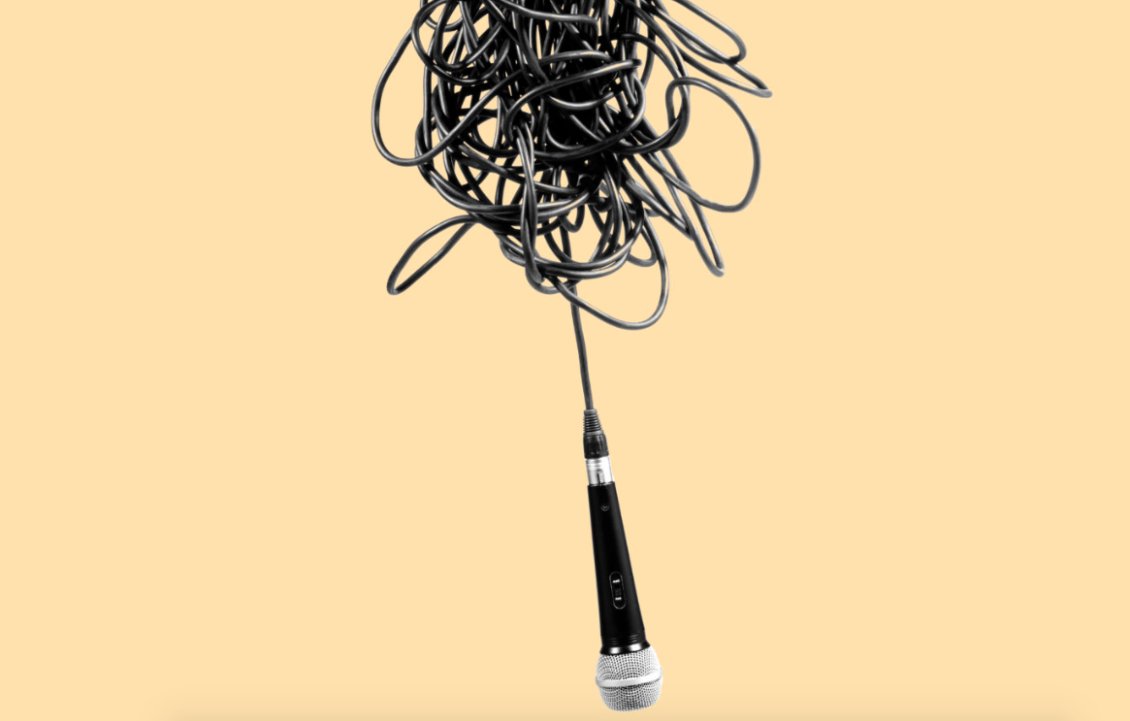 If a tree falls in a forest and no one is around to hear it, does it make a sound? Before you answer, let's be clear: we're not here to talk about trees.
Our version of this philosophical query brings the focus to that of your brand.
If a brand communicates in their business space and there is no brand voice around to guide it, does it make a sound? We'll skip the debate and jump right into it. The answer is no.
A strong voice makes you memorable; it simultaneously permeates and precedes all facets of how you present yourself to the world. It's not only a mechanism needed to effectively communicate with your audience, but it's also a guiding tool for your internal brand machinations.
Every brand has a story. But what truly matters is how you tap into that tale; how you cultivate, shape, and communicate what makes you different. It extends from your content program all the way to the way in which you talk about yourself and conduct business. It's what makes you rise above the rest. Standing out within your competitive landscape means grabbing attention, making a great first impression, and keeping people around to bolster up a relationship.
We love working with brands to develop their narrative. And while our process and approach varies from client to client, there are some key starting points that get the narrative conversation going.
It's best to get those creative juices flowing by thinking of your brand as a person. What do they sound like? Believe in? How do they communicate with others? What is the driving force behind everything they do? Discuss, think, gestate, and proceed.
Identify where you lead.
What's your niche? Every brand has a space they excel in—it's why you exist in the first place, right? Whether it's killer content programs, customized tech solutions, or fearless design visions, identify what it is that not only defines your business but also makes you different. The unique illuminates the personality behind your brand.
Capture your essence with a brand-backed anthem.
Anthems are a solid way to really dig into the ethos of your brand. Functioning as more internal-facing, semi-poetic odes that encapsulate all that you stand for, believe in, and enable you to tap into the spirit of your brand—from the adjectives that define you to the deeper drive of your work. Arming yourself with an anthem offers up a powerful guide for all the words that come forth.
Define your audience.
Whether it's industry peers, new or existing clients, or prospective team members, knowing your audience informs the way in which you talk about all things related to your brand. It's safe to assume your audience is varied, but your voice should be consistent under a unified signifier—a component that oftentimes comes from those helpful anthemic exercises. Find your core and use the magic of language to tailor it to any situation.
Think of the future.
Where do you want to go? The way your brand positions itself should not only reflect the present but should speak to the future. Eager to expand into a different realm? Think about how you want to function in that space and let the voice follow. Aspirational messaging coupled with identified opportunity enable your voice to continually evolve.
Skip the panic and find the experts.
These points are where we like to start. And we get that this line of questioning may or may not be enough to send you spiraling towards an existential crisis, we want to be your guide through it all. Hit us up—let's find your brand's voice.