Introducing Polaris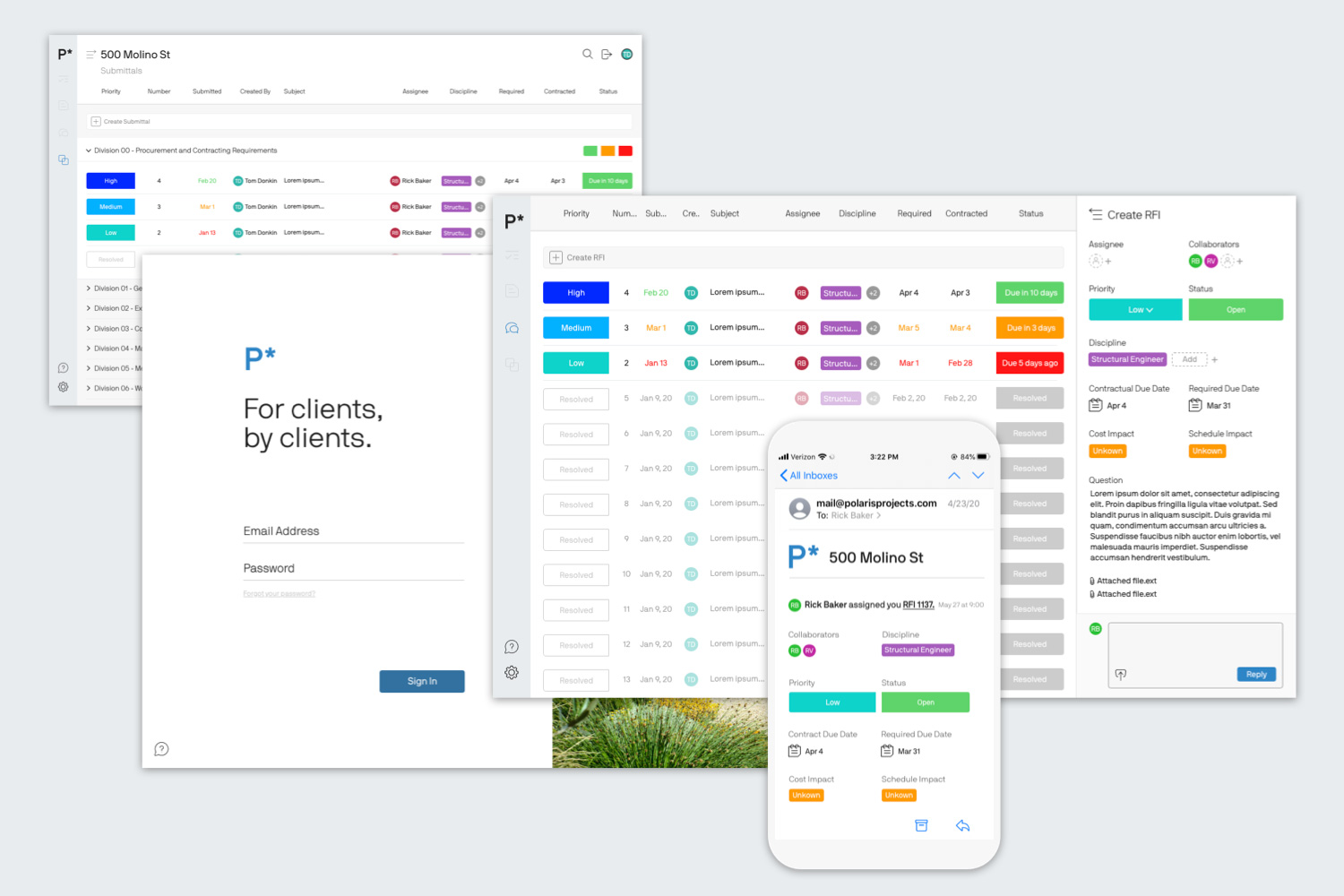 Funkhaus exists at an interesting spot within the life cycle of a startup. Sometimes ideas are still within their infancy when we are enlisted for branding and website design, naming and content marketing. We then strategically, and artistically, craft these ideas into the digital identities that go on to sell to investors. Every so often, a great idea supported by a talented team comes around, and we engage as partners. Such was the case with the latest Funkhaus Ventures project, Polaris.
Polaris is a complex project management application for large-scale construction projects. We created this software in partnership with Tom Donkin, CEO of The Ridgway Group. As a company that represents some of the world's biggest corporations (Apple, YAHOO!, LVMH) in large-scale production projects, Ridgway was frustrated by the project management tools available on the market. The apps were primarily geared towards the subcontractors, and therefore failed to provide the real-time oversight that the clients needed. Their clients wanted the same systematic transparency over their investments as the builders on the ground had over their day-to-day work.
When the need for a more sophisticated software was brought to the attention of Funkhaus' technical director Drew Baker, he knew Funkhaus could provide the services that Ridgway needed to bridge this communication gap. However, Ridgway needed the application in two months' time, as they already had interested clients eager to utilize the product. With such a quick turnaround on a build that required a complicated tech stack, on top of an already full pipeline of work, Drew chose to dedicate Funkhaus' programming and design teams to exclusively developing the frontend, and partner on the backend build with 8base.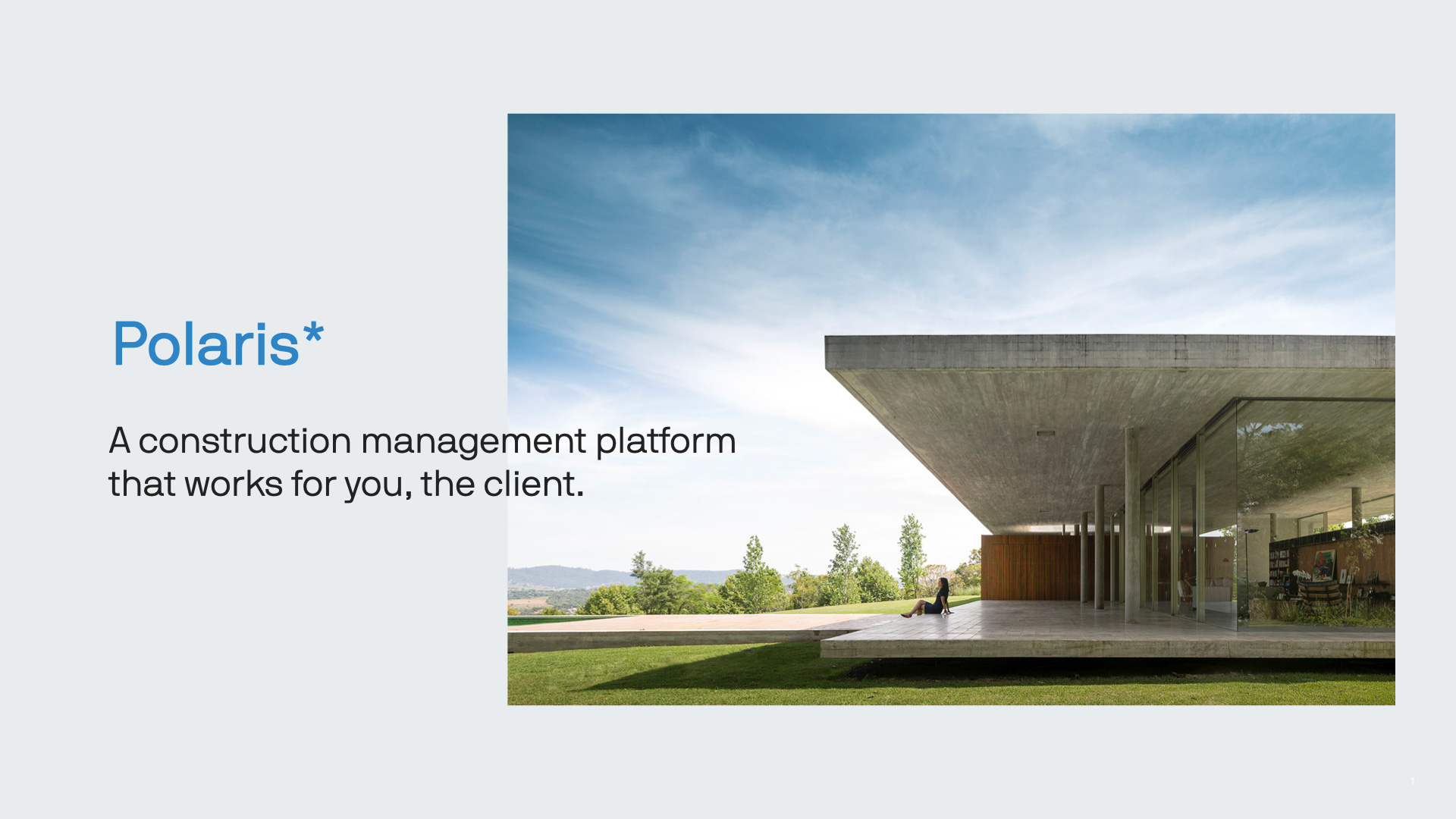 Polaris marked our first time collaborating with 8base, which had long been on Drew's radar as a fully managed backend-as-a-service that could easily be queried with GraphQL. Most importantly, 8base was able to rapidly build the exact backend system we desired within the time frame we needed.
Even with this strategic partnership on the build, developing the tech stack and designing the frontend prototypes in two months was a rush.
"The biggest challenge was handling all of the data relationships and efficiently getting them off the servers so that things would update in real time, and so that the system would be responsive and reactive to data changing," Drew said. "We used a really cool plug-in called Vuex ORM to handle the local storage of all of these complicated relationships."
The fact that our design team works a table over from our engineers, and could literally work side-by-side, was key to building the comlex application in such a short time period. The main directives for the UI was to make the user flow intuitive and clearly legible. Considering the application was designed for an itinerant user who will primarily use a tablet, the design needed to efficiently display multiple panels at once, while also allowing clear visuals of various tasks. With intelligent color choices, animation, and repetition, the final display is clean, easy to read, and intuitive to use.
We are proud to say that we delivered Polaris in the given time frame, and the early feedback from clients has been extremely positive. With the product successfully up and running, we are currently moving into phase two and will continue to share updates on the progress. While we cannot yet disclose more details, we can say that we are excited to involve our design and content teams in developing a branding and marketing campaign that will formally establish Polaris on the market and sustain a future of long term growth.