June Soapbox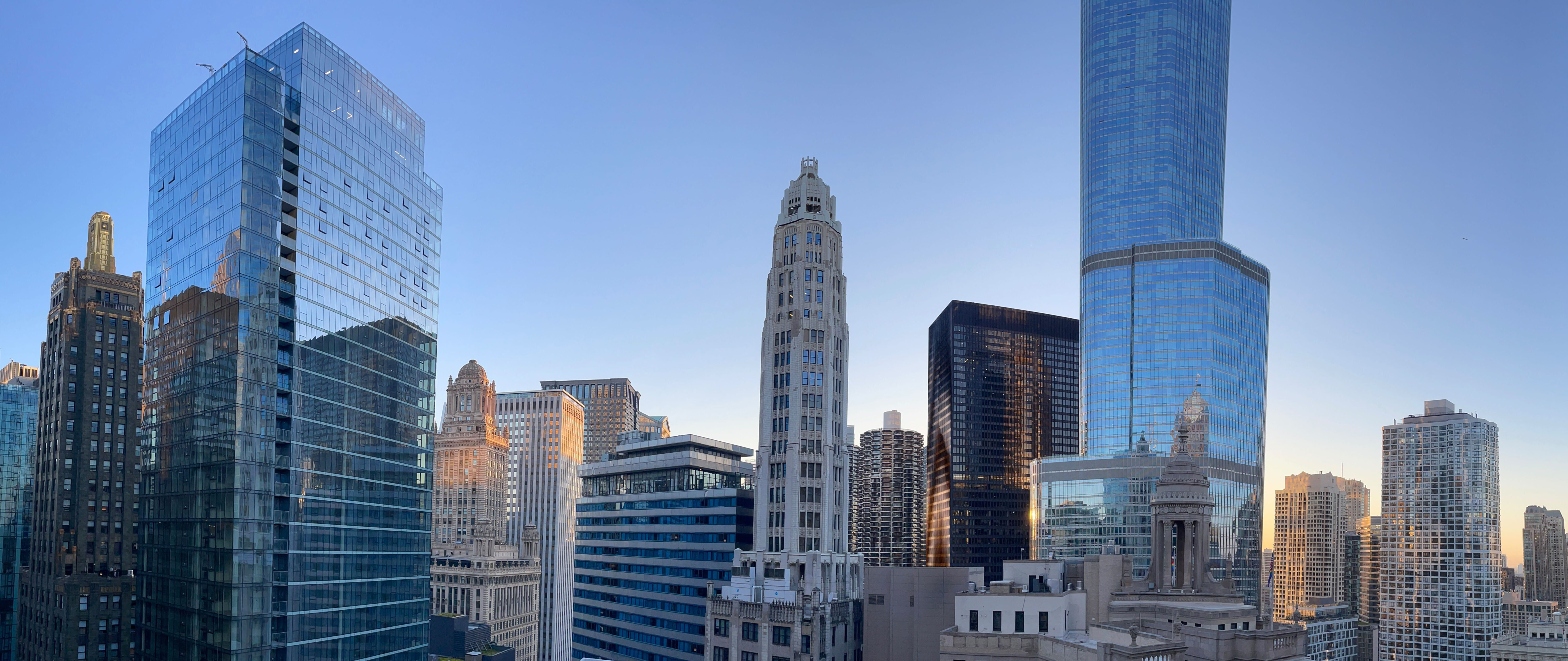 This month, SCOTUS overturned Roe v. Wade, ending the right to legal abortion that has been in place for nearly 50 years. This decision will tragically result in incredible harm to women and girls across the country. We are deeply saddened and angered by this turn of events, and we will continue to fight for our right to abortion access. If you're able, we encourage you to donate to the cause — you can support an abortion fund in your state, support the Center For Reproductive Rights, and support the Contraceptive Access Fund. For more resources about defending safe abortion access, click here. To quote Kendrick: Godspeed for women's rights.
Hard to believe that the year is halfway through, but despite time flying, we're still going strong, workwise and play-wise. This month, our site for Superbloom was featured on Siteinspire, which is always an exciting honor.  Drew helped us up our screenshot game when he shared these mac0S tricks, and Kira and Sydney blew our minds with easy photo enhancing hacks.
Nick and Marybeth traveled to Chicago to represent Funkhaus at the AIA Conference on Architecture. Though they didn't see former President Obama's keynote speech, they did enjoy the gorgeous city skyline and refreshing beverages from a rooftop deck. Not too shabby.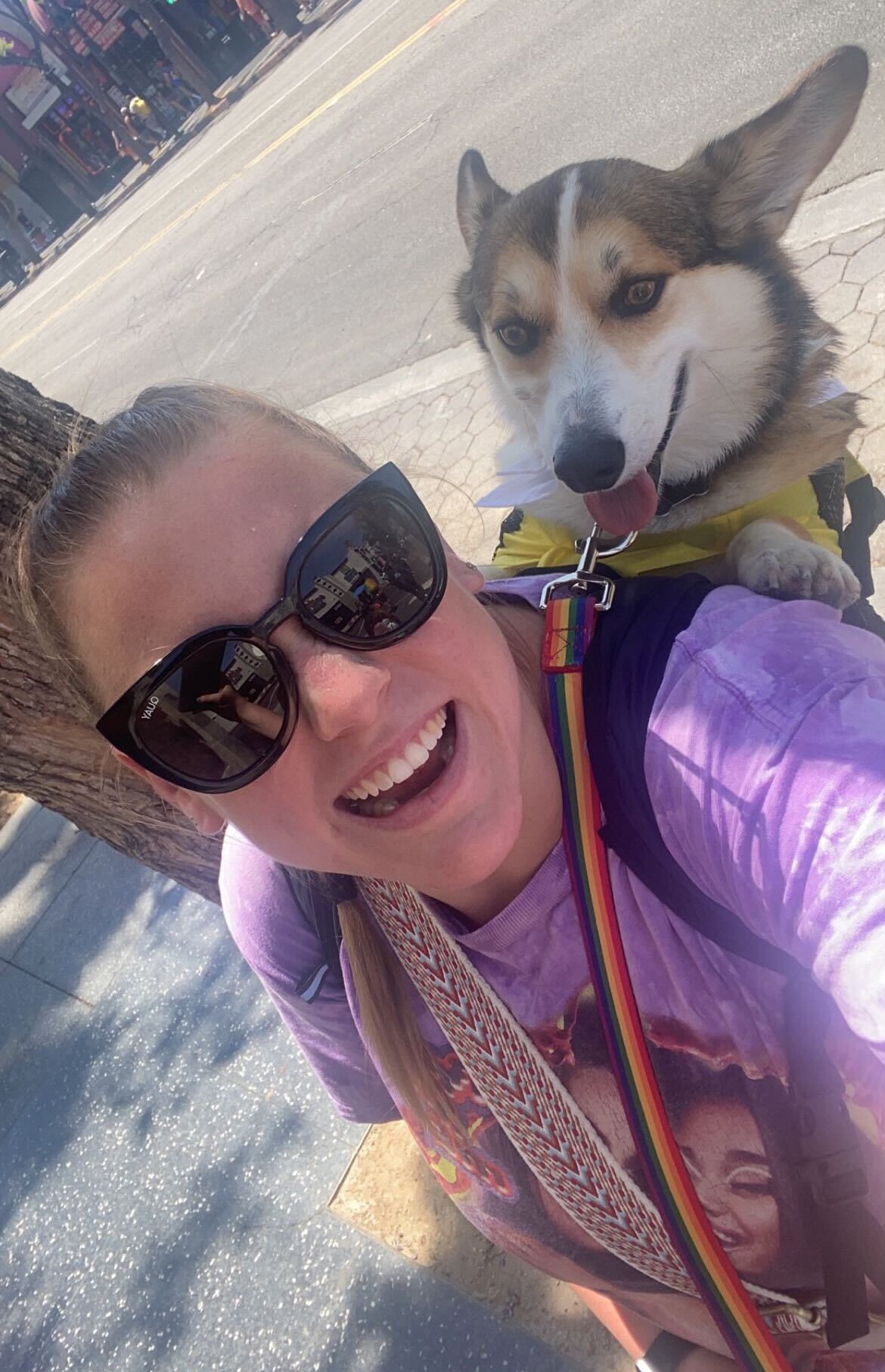 We got motivation and a new foundation listening to the latest track from Beyoncé. And as Queen Bey would have wanted us to, we celebrated LGBTQ+ Pride Month in style, as evidenced by Erin wearing an adorable corgi on her back at the parade in Hollywood. 
Speaking of dogs, Nick found an adorable stray pup hanging out in his neighborhood, who he nicknamed Jefe and brought in to the office for work cuddles. We're happy to report that Jefe (now Charlie) has found a loving home with a friend's parents.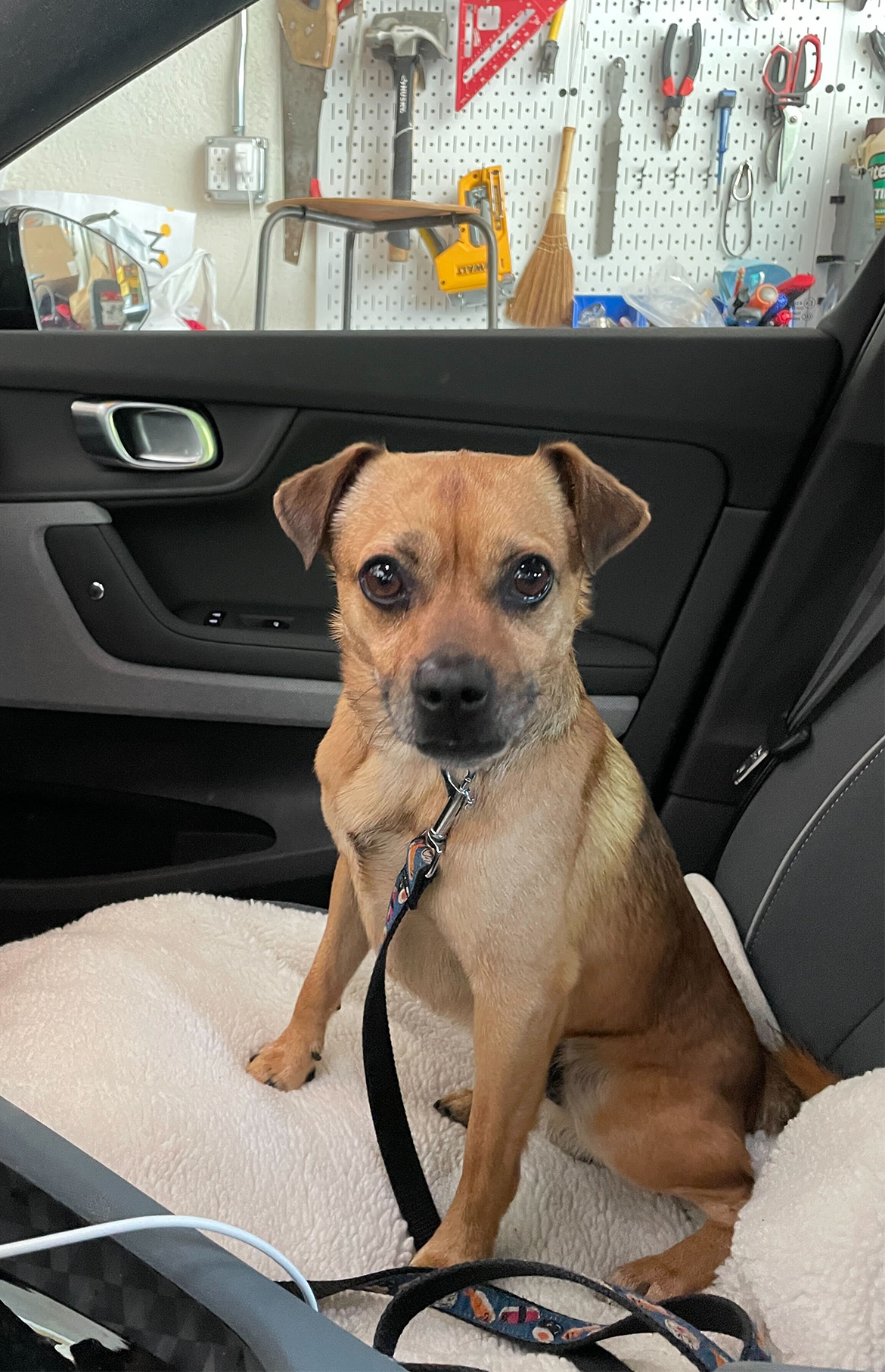 Between a surge in COVID cases and traffic-inducing road closures when President Biden was in town, we spent a few more days than usual this month working from home. But the team at large managed to stay connected, and even grew in size. We welcomed a new addition to the design team: Mexico-based designer Majo Crespo!