Making Instagram a Marketplace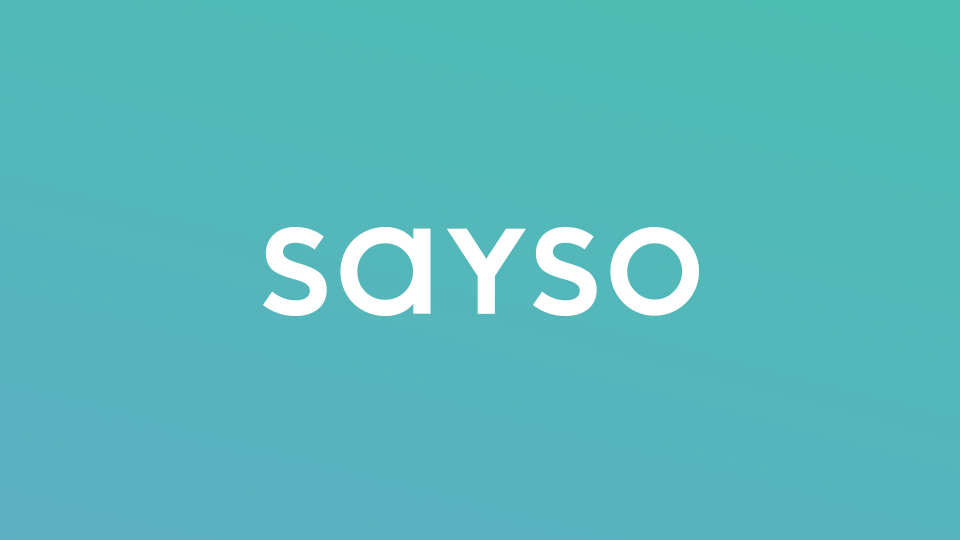 We're excited to announce the launch of Sayso, a new tool that allows users to shop products on Instagram without ever leaving the app.
We've spent the last year working on an idea that we knew we could bring to fruition through the combination of Funkhaus' technical and design expertise. In short, we've made it possible to shop in Instagram through a simple comment.
Brands who have sought for ways to monetize their social following can now make any of their Instagram photos shoppable through Sayso (@getsayso). Their users, in turn, sign up for a Sayso account, fill in personal, payment, and sizing information. Then, within Instagram they can simply comment on any Sayso-activated post with the ? emoji to purchase that item. They'll immediately receive a confirmation text and, with an affirmative "yes" reply, that item is on its way to the purchaser.
Sayso is a digital wallet that, coupled with saved sizing preferences, transforms one's curated Instagram feed into a personal digital boutique.
A PURCHASE IS AS SIMPLE AS A COMMENT.
While we see Sayso as a huge benefit to the consumer, who no longer has to deal with the clunky existing processes of links in bio, and entering their payment information for every purchase they want to make, there is perhaps even more utility to brands. Brands are now afforded the opportunity to give direct dollar values to their Instagram followings, which has been a convoluted at best process in the past, grow their followings through targeted and exclusive sales, and then leverage that social media growth for any number of opportunities. Beyond that, brand marketers can learn on an individual basis about their consumers who are purchasing in-app, in as granular detail as Instagram allows.
While Sayso marks a new technology developed in-house, it's very much a part of our overall operating ethos. We seek to develop design and content solutions that are in demand, common sense, and strike the perfect balance of form and function. Though our roll-out of Sayso is in its early stages, we see it as a way to allow consumers to curate their own marketplace, and let their Instagram feed become a new, more desired way to shop, while giving brands flexibility to live outside the brick-and-mortar, and to have a greater understanding of their customer base broadly and to a specific product.
We'll be excited to share updates as they happen with you, as we certainly have a lot in store. Until then, contact us if you'd like to hear more about it.