Our New Content Editor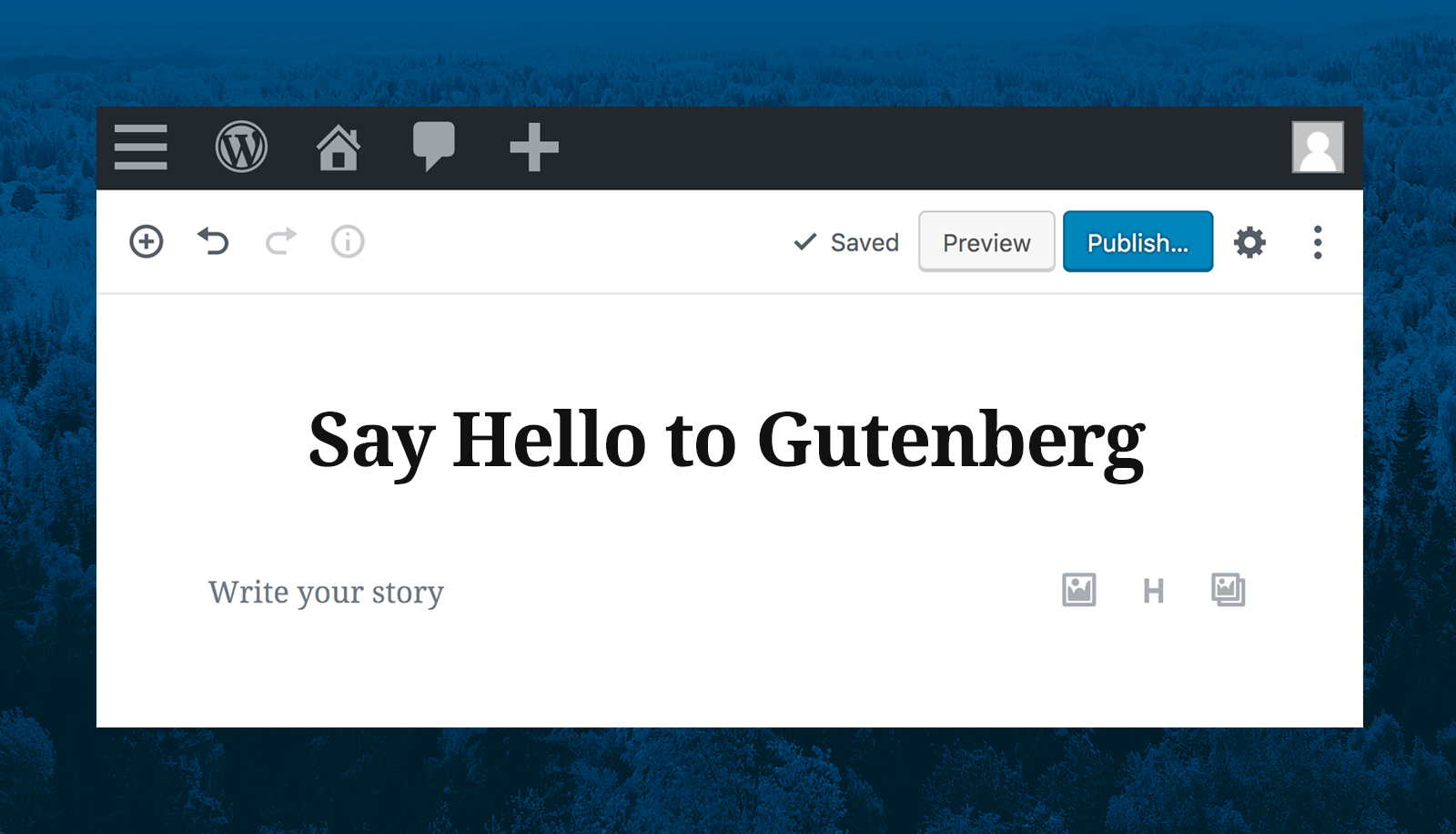 If you are reading this, you are in a text block.
When we say Funkhaus works at the intersection of strategy, design, content, and technology, we really mean it, and Gutenberg (WordPress's new content editor) is the latest evidence to prove it.
The synergy between our teams is most evident in the frontend of the websites that we build. We consume a lot of caffeine (and sugar) and sit in front of our computers for many hours so that the consumer facing side of our clients' websites look beautiful, read well, and perform seamlessly. We use WordPress Headless as our CMS of choice, and with the new launch of the Gutenberg editor, the ability to edit that frontend became way more user-friendly for our teams and, in turn for our clients.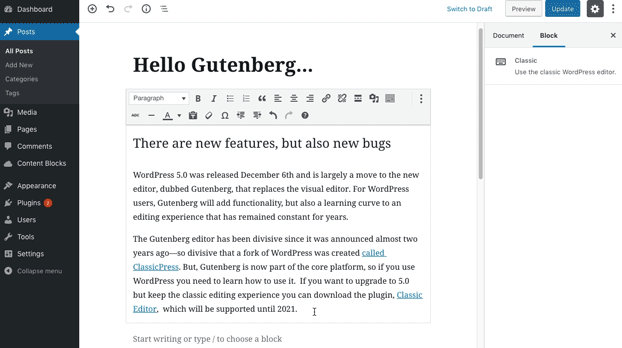 Without getting into the techy nitty gritty, Gutenberg allows us to build individual pages on the backend with greater creative flexibility and control that will ultimately more accurately reflect the consumer facing pages. Because we typically work within headless environments that only communicate through API connections, meaning front and backends are decoupled based on coding, Gutenberg now bridges that gap. To put it in simplistic terms, if we are building a new editorial that will live within your site's News section, our editors/authors have greater creative liberty and more options for media integrations within a framework that directly mirrors the frontend of your site. Despite what we are brought up to believe, appearance is everything.
The advent of Gutenberg is a hallelujah on all sides. Certainly every website is a dynamic build and appearance, and with this new tech stack, the individuality we can offer our clients has only increased. As Funkhaus Partner and Technology Director Drew Baker said, "For the longest time, the challenge has been, 'how do you make the editing experience easier and less abstract while also making it reflect the bespoke experience of what a website looks like?' Our goal, for years, has been to make an editing experience that reflects the final, consumer-facing product. Gutenberg is cutting-edge and we are really excited by all of the opportunities it presents."