We're Looking for a Junior Designer to Join the Team!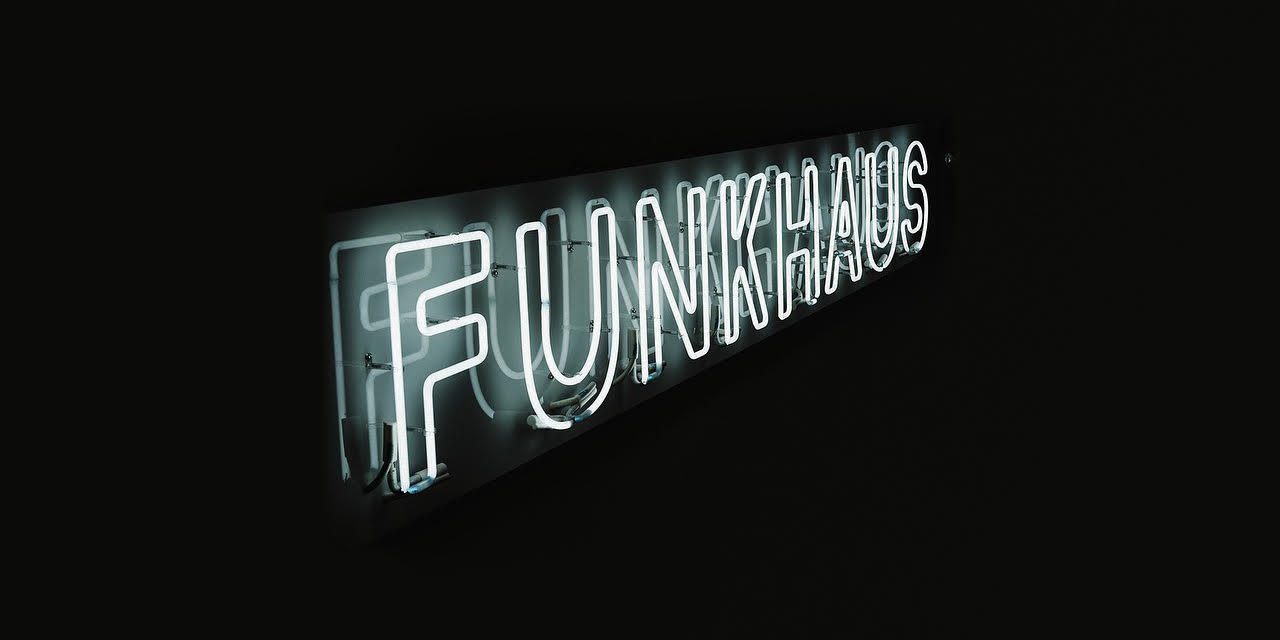 Funkhaus is a digital creative agency working at the intersection of design, content, programming, and strategy.
Open Position - Junior Designer
A Junior Designer at Funkhaus will work across a wide range of design projects for all kinds of creative clients, from design driven websites for the world's best filmmakers and production companies, identity and collateral pieces for boutique brands and businesses, to forward thinking e-commence, apps and editorial website experiences.
Funkhaus is a small team, you'll be working daily with the design team in all aspects of the design process. From client kick-off meetings, to design presentations and collaborating with our in-house design-driven development team; a Junior Designer at Funkhaus has great inter-personal skills, a passion for visual design and an interest in developing their web design skills, and is excited to solve a design challenge and own the outcome.
We'd like to see:
At Funkhaus, we value openness, constant communication, a lack of ego, and a sense of humor. No matter your skill, we look first and foremost for cultural fit. You thrive off feedback and understand that being open to constructive criticism is the fastest way to improve.
Experience: a design background, with 1-2 years of creating digital graphics in a fast-paced environment
You should be intimate with Photoshop, Illustrator, and InDesign (and bonus After Effects)
A strong work ethic – resourcefulness and the ability to solve problems without guidance when needed
A strong sense of ownership on assigned projects and follow-through on production
Excellent organizational skills, an awareness of deadlines, and an attention to detail
Strong teamwork and communication skills
Willingness to accept and respond to feedback
You're willing to roll up the sleeves. We train our creatives (and all members of the team for that matter) in every aspect of the digital and print design process. Everything from content population for websites to photo re-touching to print production for business cards.
Must be able to take a text outline of a deck and then design and source compelling and appropriate images to flesh it out.
Perks:
Healthcare and non-matching 401k
A relaxed work environment, and flexible in-office schedule, in the Arts District
Rooftop pool and gym
Dog-friendly office
Summer Fridays year-round
Guaranteed three-day weekend every month
4 weeks paid vacation per year
A chance to challenge yourself creatively alongside a supportive team, learn from experienced mentors and be an important part of a vibrant creative studio that values employee entrepreneurialism.
The Fine Print:
We're beginning to be back in-office, and it'll be a hybrid in-office/at-home work arrangement that we're flexible on.
Funkhaus is committed to creating an inclusive employee experience for all our employees. We firmly believe that our work isn't at its best unless all of our employees, regardless of race, gender, religion, sexual orientation, age, or disability have equal opportunities to do great work.
Applicants must be resident / legally eligible to work in the United States and reside in Los Angeles, CA – we do not pay for re-location. No visa sponsorship available for this position.
You must be able to work in our DTLA Arts District studio.
If you think you're a fit, please send your cover letter, resume, and a link to your portfolio to jobs@funkhaus.us with "Junior Designer" in the subject line!